Plate and Part Smoke Outlet
---
Our Smoke Outlet Plate and Piece is made from cement reinforced with natural synthetic fibers (PVA), with rustic finish inorganic pigments which are used for its colouration.
At Tubex, we manufacture a collection of fibre cement products, however if we do not have the size you are requiring for your project, then we will be able to provide you with a specialist quotation to best suit your projects needs.
Technical Characteristics
---
Plate measurements
152 x 110 cm
Piece measurements
51 x 35 x 65 cm
H piece
15 - 20 - 30 cm
Total height
71 cm
Nominal thickness of plate and piece

6´5 – 7 mm

Density

1,580 g/cm3

Reaction to fire
Class A1 (non-combustible)
UNE-EN13501
Plate weight

25 Kg

Piece weights

15 cm: 5 Kg
20 cm: 8 Kg
30 cm: 12 Kg

Applicable regulations
Classification: UNE - 494 Asbestos free

Use according to UNE Standard - 88111

Metallic fixings: UNE - 88121

Watertightness: UNE - 88122

On-site cut: UNE - 412
Colour Options
---
The product comes in the following finishes: NATURAL color (cement gray) and RUSTIC (mass colored "tile red").
Composition
---
Cement reinforced with natural and synthetic fibers (PVA).
Rustic finish inorganic pigments are used for colouring
All other products
---
View all of the other fibre cement roofing products we have to offer which we can manufacture to suit any sized project.
VIEW ALL PRODUCTS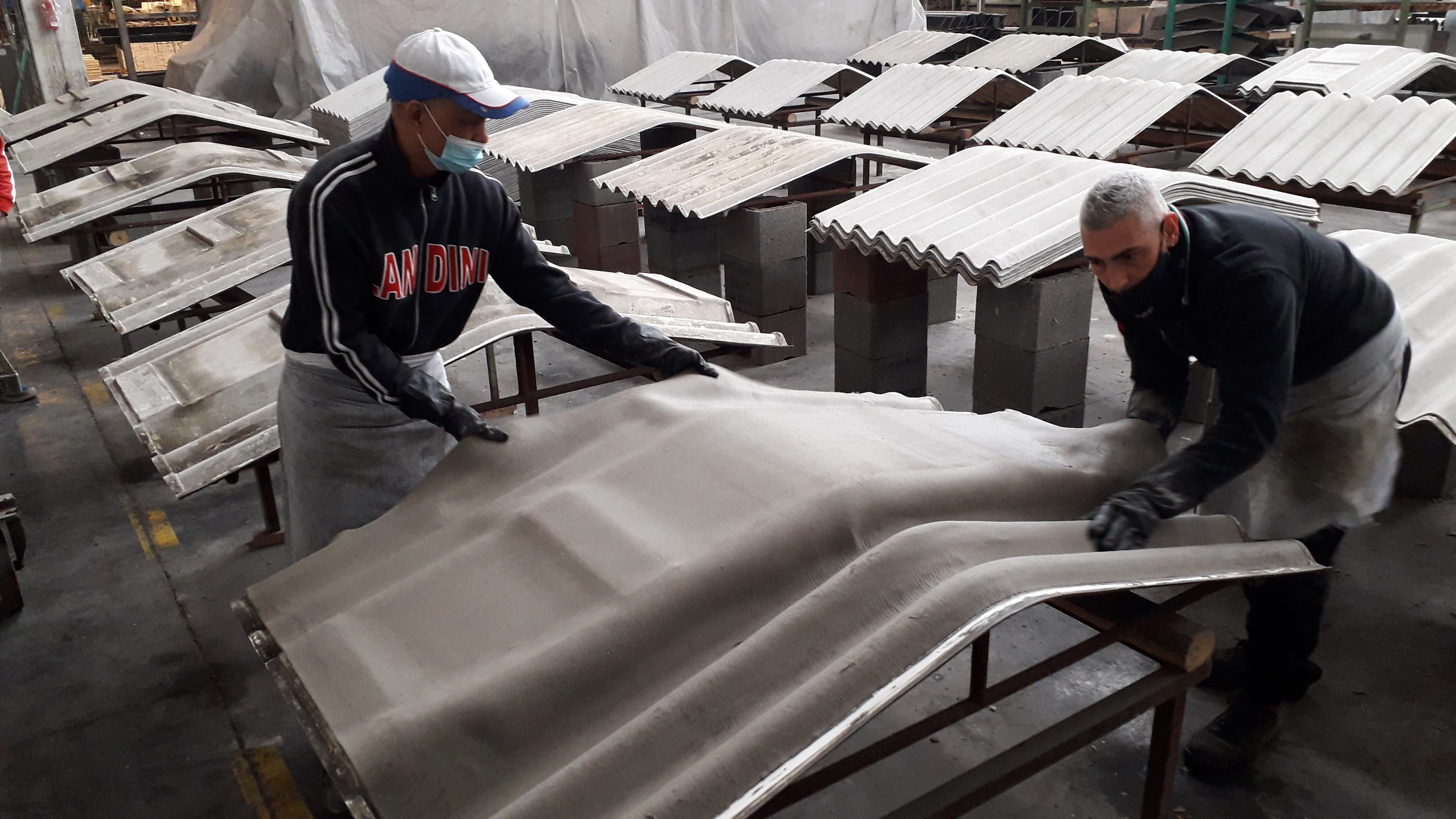 Enquiry




Form
Enquire with Tubex SA and one of our team representatives will get back to you shortly.