Low-profile Wavy Plate
---
Our Low-profile wavy plate is one of our fibre cement sheets.
These sheets and accessories are available in flame colour, custom colours are also available on request.
Our low-profile wavy plate is a durable roofing option and also provides a long term investment.
Technical Characteristics
---
Lengths
1.62, 2.20 and 2.50 m
Width
97 cm
Useful: 92.6 cm
Number of waves
4
Nominal plate thickness

6.5 mm

Weight

14.3 Kg per m2 Approx

Wave step

234.80 mm

Total height

57.4 mm

Density

1.50 g / cm3

Reaction to fire

Class A1 UNE-EN13501

Classification

EN 494; C1X-NT (Asbestos free)

Thermal conductivity

0.54 w / mk

Endurance

According to EN 15057

Reinforcement

Yes: safety strapping
Applicable regulations
Classification: UNE - 494 Asbestos free

Use according to UNE Standard - 88111

Metallic fixings: UNE - 88121

Watertightness: UNE - 88122

On-site cut: UNE - 412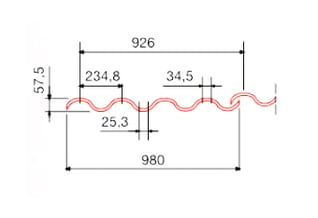 Colour Options
---
Take a look at the different colours which we can produce our products.
Composition
---
Cement
Organic fibres (cellulose)
Various (Kaolin - Microsilica)
Synthetic fibres (PVA)
Polypropylene Security Strap
All other products
---
View all of the other fibre cement roofing products we have to offer which we can manufacture to suit any sized project.
VIEW ALL PRODUCTS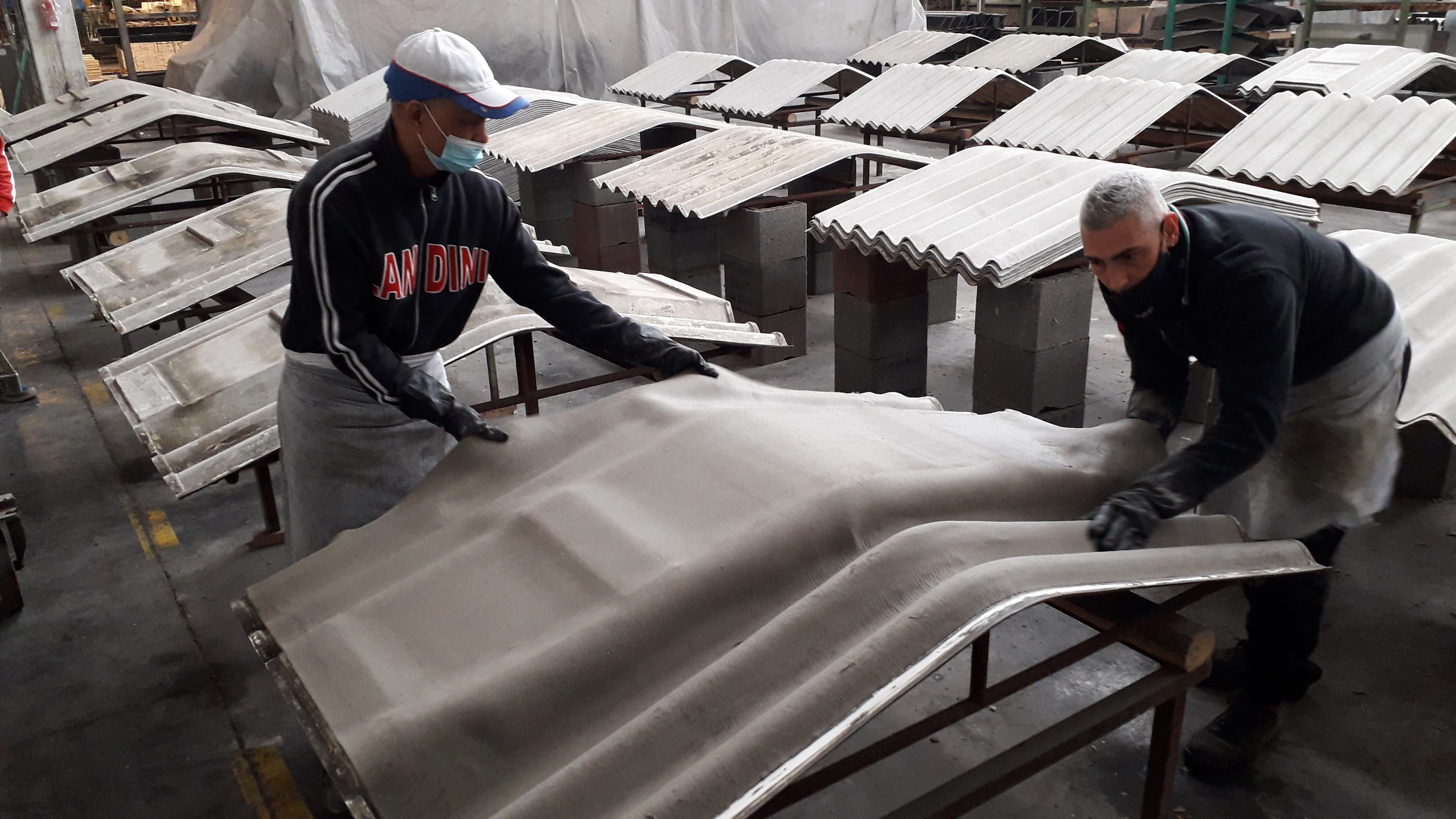 Enquiry




Form
Enquire with Tubex SA and one of our team representatives will get back to you shortly.