Sawtooth Articulated Easel
---
Our Sawtooth Articulated Easel is made from cement reinforced with natural synthetic fibers (PVA), with rustic finish inorganic pigments which are used for its colouration.
Technical Characteristics
---
Lengths
114 cm
Useful: 106 cm
Wings length
22 cm
Nominal plate thickness
6.5 - 7 mm
Dimensional tolerance
According
Reaction to fire

Class A1 UNE -EN13501

Behavior to external fire

According

Heat / rain / snow resistance
According
Weight

Upper: 6.0 kg




Lower: 6.2 kg
Applicable regulations
Classification: UNE - 494 Asbestos free

Use according to UNE Standard - 88111

Metallic fixings: UNE - 88121

Watertightness: UNE - 88122

On-site cut: UNE - 412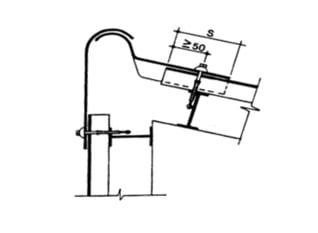 Colour Options
---
The product comes in the following finishes: NATURAL color (cement gray) and RUSTIC (mass colored "tile red").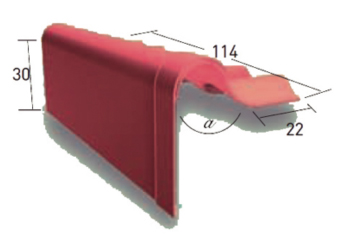 Composition
---
Cement reinforced with natural and synthetic fibers (PVA).
Rustic finish inorganic pigments are used for colouring
All other products
---
View all of the other fibre cement roofing products we have to offer which we can manufacture to suit any sized project.
VIEW ALL PRODUCTS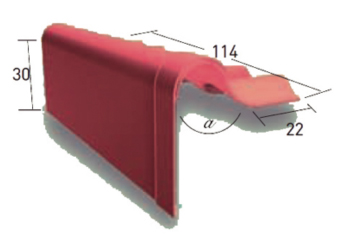 Enquiry




Form
Enquire with Tubex SA and one of our team representatives will get back to you shortly.